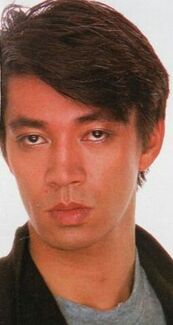 Ryuichi Sakamoto (b. 1952) is a Japanese composer, musician, actor and producer based in Tokyo and New York. A graduate of the Tokyo National University of Fine Arts and Music, he was a founder member of groundbreaking electro-pop band Yellow Magic Orchestra who had a UK top 20 hit in the summer of 1980 with "Computer Game/ Fire Cracker" taken from their eponymous debut album, originally released in 1978.
Sakamoto also pursued a parallel solo career issuing the experimental album B-2 Unit, released on Island, which included the track "Riot in Lagos" considered to be a major influence on hip-hop and electro, as later developed by artists such as Afrika Bambaataa.
He also went on to compose several successful soundtracks to major films such as Merry Christmas Mr. Lawrence (in which he also played a lead role), The Last Emperor and Little Buddha. Producing an eclectic mix of music ranging from the popular to the experimental via classical and minimal, Sakamoto has also collaborated with many other major artists such as David Sylvian, and former group Japan, David Byrne, Thomas Dolby and Iggy Pop.
Connections
Record collection
Live concerts
Ad blocker interference detected!
Wikia is a free-to-use site that makes money from advertising. We have a modified experience for viewers using ad blockers

Wikia is not accessible if you've made further modifications. Remove the custom ad blocker rule(s) and the page will load as expected.