List of records, cassettes and CDs in my record collection by artist beginning with A, including solo artist surname A.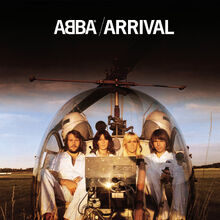 singles (all 7")
The Name of the Game
Take a Chance On Me
Summer Night City
albums
Greatest Hits (LP, 1976)
Arrival (CD/DVD De-luxe)
The Album (LP, CD/DVD De-luxe)
Greatest Hits Vol. 2 (LP)
singles
albums
The Lexicon of Love (LP, CD, CD deluxe)
Beauty Stab (LP)
Alphabet City (LP)
The Lexicon of Love II (CD)
singles
Wild Party b/w Sounds Like Something Dirty (12" FAC 128, 1985)
Ad blocker interference detected!
Wikia is a free-to-use site that makes money from advertising. We have a modified experience for viewers using ad blockers

Wikia is not accessible if you've made further modifications. Remove the custom ad blocker rule(s) and the page will load as expected.