Ghosts is the title of a song written by David Sylvian and originally recorded by Japan, featured on their 1981 album Tin Drum and released as a single in 1982. The track was produced by Steve Nye and Japan. The song is the only Japan track that Sylvian has re-recorded and 'covered' during his solo career. Sylvian has said of the song: ""It was the only time I let something of a personal nature come through and that set me on a path in terms of where I wanted to proceed in going solo."
Single release
An edited version of the album track was released on Virgin records as a 7" and 12" single in March 1982. After a memorable Top of the Pops performance of the song on 18 March 1982 when the single was still at no.42, it shot up to no.16 in the charts and reached its peak position of no.5 two weeks later making it Japan's most successful single in the UK.
The B-side is a live version of previous single The Art of Parties. Both the 7" and 12" feature the same edit of Ghosts.
Credits
Songwriting credits are attributed to Sylvian although instrument credits are also given to band members Steve Jansen and Richard Barbieri on the single release, with the notable exclusion of fourth member Mick Karn. Although Karn participated in the mimed TOTP performance, he is seen 'sitting it out' on the live performance on OGWT on 04 March 1982 (which features Ryuichi Sakamoto as part of the group). During the live Oil on Canvas recording Karn contributes some atmospheric sax playing, not present on the studio recordings.
Versions
Apart from the original album and edited single versions, the song also features on the live Oil on Canvas album. Sylvian also remixed the Japan track and re-recorded the vocal for his compilation albums Everything and Nothing (2000) and A Victim of Stars 1982–2012 (2012). He has also performed the song live, usually as a re-arranged acoustic guitar and vocal performance.
Media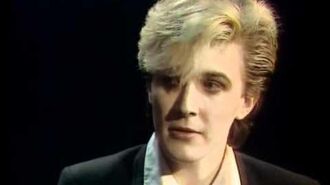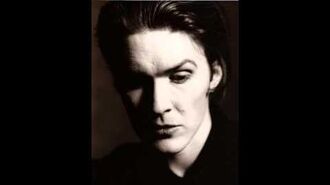 Ad blocker interference detected!
Wikia is a free-to-use site that makes money from advertising. We have a modified experience for viewers using ad blockers

Wikia is not accessible if you've made further modifications. Remove the custom ad blocker rule(s) and the page will load as expected.