Genetic Engineering is a song written and recorded by British group OMD, initially released as a single in February 1983. It was the first material to be taken from their new album Dazzle Ships, released in March.
Single release
The single reached no. 20 in the UK charts and stayed in the Top 40 for 6 weeks. Success was relatively modest compared to previous singles Souvenir, Joan of Arc and Maid of Orleans which all reached the top 5 in the UK between 1981 and early 1982.
The B side was another new track 4-Neu. The single was released in the cutomary 7" and 12" versions, with an extended version of the A side. A picture disc was also released.
7"
A. Genetic Engineering
B. 4-Neu
12"
A. Genetic Engineering (312mm version)
B. 4-Neu
Video
TV performances
Other versions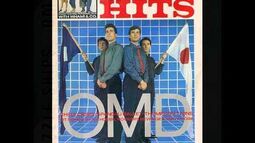 The group included Genetic Engineering in the four tracks chosen for their third session for John Peel recorded on 29 January 1983 and first broadcast on Peel's show on 21 February. Group member Andy McCluskey was said to have been happier with the production on the Peel version than the official released track.
The song was part of the live set for the Dazzle Ships tour in 1983, although was dropped for subsequent live concerts. It was revived again in 2008 after the group had reformed and by definition was part of the special performances Dazzle Ships Live at the Museum of Liverpool (2014) and Architecture & Morality /Dazzle Ships live at the Royal Albert Hall (2016).
Connections