Saturday
1976-07-17
Events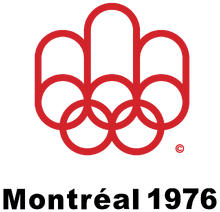 The 1976 Montreal Summer Olympics open in Montreal, Canada. Twenty-nine countries, mostly African, boycotted the Montreal Games when the International Olympic Committee (IOC) refused to ban New Zealand, after their national rugby union team had toured South Africa earlier in 1976 in defiance of the United Nations' calls for a sporting embargo.
TV: BBC One, 7.50 pm Olympic Grandstand. [1]
Ad blocker interference detected!
Wikia is a free-to-use site that makes money from advertising. We have a modified experience for viewers using ad blockers

Wikia is not accessible if you've made further modifications. Remove the custom ad blocker rule(s) and the page will load as expected.