Saturday
1964-02-15
Events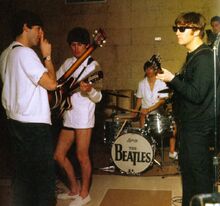 The Beatles spend the afternoon rehearsing for their second Ed Sullivan Show performance at their Miami hotel.
TV
BBC TV

5.15 pm Doctor Who: The Edge of Destruction ep. 2/2 "The Brink of Disaster" [1] Starring William Hartnell, William Russell, Jacqueline Hill and Carole Ann Ford.
5.40 pm Juke Box Jury. This week's panel: Lesley Duncan, Steve Race, Sally Smith and another guest. In the chair, David Jacobs.