Thursday
1980-05-08
My age: 16
Events
I bought the 7" of 'Cars' by Gary Numan, "and I'm playing it at every possible moment". I was a bit slow here as the record had been out since last August (1979). I had probably got it via Oldies Unlimited mail order, and sadly without the picture sleeve which would have been this. The B side is non-album track 'Asylum' which I read somewhere was evidently inspired by the David Bowie track 'Warszawa'.
Top of the Pops
Historic show for me tonight as it featured two bands and songs which would make a huge impression on me, shaping my tastes in music and staying with me for the rest of my life.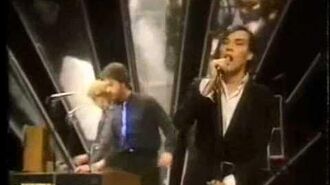 A special mention also for Jona Lewie and this one, featuring a distinctive synth sound: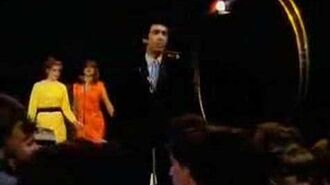 Full show line-up. Introduced by Peter Powell. (Chart position in brackets):
(30) MYSTIC MERLIN – Just Can't Give You Up (and charts)
(72) The Human League – Rock And Roll 
(2) JOHNNY LOGAN – What's Another Year? 
(51) PRELUDE – Platinum Blonde 
(25) MICHAEL JACKSON – She's Out Of My Life (video)
(67) MATCHBOX – Midnite Dynamos 
(28) AVERAGE WHITE BAND – Let's Go Round Again (danced to by Legs & Co)
(73) Jona Lewie – You'll Always Find Me In The Kitchen At Parties 
(23) COCKNEY REJECTS – The Greatest Cockney Rip-Off 
(63) BONEY M – My Friend Jack (video)
(27) THE RUTS – Staring At The Rude Boys (repeat)
(53) Orchestral Manoeuvres in the Dark – Messages 
(10) THE UNDERTONES – My Perfect Cousin 
(1) DEXY'S MIDNIGHT RUNNERS – Geno (repeat) 
(9) HOT CHOCOLATE – No Doubt About It (play-out credits) 
Read my blog entry on TOTP 80 for this show.
John Peel show
Peel plays side two of Just Can't Stop It the debut album by The Beat. The group were at no. 17 in the charts with 'Mirror in the Bathroom'.
Look-in
Can't remember if I was still getting/reading Look-in magazine, but anyway here's the cover (w/e 10 May 1980). No smash Hits this week.