Tuesday
1980-06-03
Events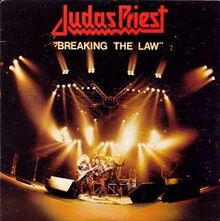 BBC Radio One charts: Gary Numan - We Are Glass slipped down from 5 to 7, The from MASH still at no.1, Lipps Inc - Funky Town up to no.3 from 9, ELO - I'm Alive up to 22 from 25, highest new entry Judas Priest Breaking the Law at no.23.
Ad blocker interference detected!
Wikia is a free-to-use site that makes money from advertising. We have a modified experience for viewers using ad blockers

Wikia is not accessible if you've made further modifications. Remove the custom ad blocker rule(s) and the page will load as expected.