Tuesday
1977-11-01
Events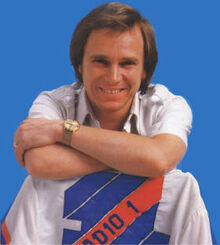 Radio: BBC Radio One 12.00 - Paul Burnett, including this week's new Top 30 discs and at 12.30 pm Newsbeat with Laurie Mayer. ABBA - The Name of the Game is the new no.1 single. HNE Bee Gees - How Deep Is Your Love (22). NE: Barron Knights - Live in Trouble (23), ELO - Turn to Stone (27), Tina Charles - Love Bug (29).
Ad blocker interference detected!
Wikia is a free-to-use site that makes money from advertising. We have a modified experience for viewers using ad blockers

Wikia is not accessible if you've made further modifications. Remove the custom ad blocker rule(s) and the page will load as expected.